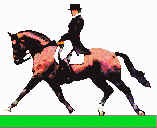 Located near Haverfordwest in Pembrokeshire, West Wales, Moor Farm Equestrian Centre is able to offer a comprehensive range of facilities. The owners Jill (BHSAI) and Robert Ridgewill be delighted to show you the facilities and to discuss your equestrian needs.
Moor Farm has one of the finest indoor arenas in West Wales. It has a large fibre sand rubber tread surface, large outdoor floodlit arena (63m*26m) adjacent and a schooling arena. Events are held throughout the winter for local participants and national qualifiers. The indoor arena is available for hire by groups or individuals and is particularly useful in wet weather, dark evenings, for young horses/riders or those who need to school without outside distractions. The outdoor arena provides a surface for a 60m*20m dressage arena.
Moor Farm offers DIY livery which includes free use of the indoor and outdoor arenas for schooling, It is ideal for training competition horses, offers a safe enclosures for young or novice riders and provides an excellent environment for bringing on young horses.
Follow the links on the left for further details of Moor Farm Equestrian Centre.